Airpower Research and Analysis Section
The VF-Database
(beta)

A searchable database of U.S. Navy fighter squadrons, from the dawn of naval aviation until today. Includes information on establishment and retirement dates, transition to new aircraft types, and a new system for tracking the particularly convoluted lineages of some of these historic units.
Desert Storm Air Campaign Tables
Based on data published in Volume 5 of the Gulf War Air Power Survey (Unclassified) and supplemented with information from a number of other sources, these tables contain statistics and details on specific events that took place over Iraq/KTO between 17 Jan 1991 and 22 Mar 1991.
Air-Delivered Munitions lists all guided and unguided munitions expended by USAF, USN, and USMC aircraft, unit costs per weapon, and total costs.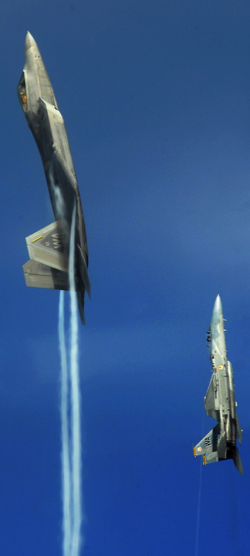 F-22A and F-15C, 433rd Weapons Squadron, Nellis AFB, NV. U.S. Air Force photo.